Podcast: Play in new window | Download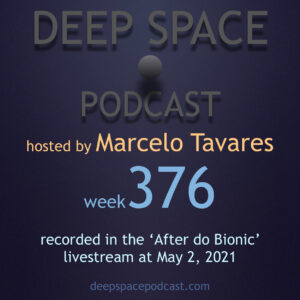 E ae!
Welcome to Deep Space Podcast! Many thanks for listening.
I played in the 'After do Bionic' livestream in the last Sunday – May 2, 2021 – at 10am and you gonna listen the mix recording today. Thanks for inviting me again, my brother Leandro Bionic.
You can check more information about Leandro Bionic and his weekly online events in the links below:
Twitch: https://www.twitch.tv/djleandrobionic
Instagram: https://www.instagram.com/djleandrobionic
Enjoy the week376!
Playlist:
Artist – Track Name – [Label]